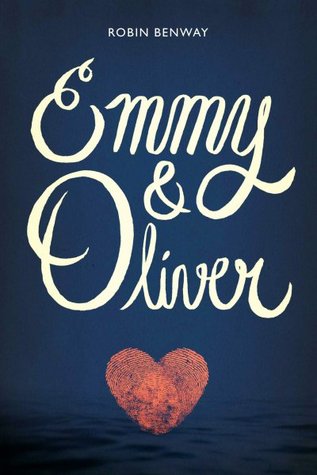 Publisher:HarperTeen
Publication Date: June 23, 2015
Rating: 4 Stars
Emmy and Oliver were going to be best friends forever, or maybe even more, before their futures were ripped apart. In Emmy's soul, despite the space and time between them, their connection has never been severed. But is their story still written in the stars? Or are their hearts like the pieces of two different puzzles—impossible to fit together?
Emmy just wants to be in charge of her own life. . . . She wants to stay out late, surf her favorite beach—go anywhere without her parents' relentless worrying. But Emmy's parents can't seem to let her grow up—not since the day Oliver disappeared.
Oliver needs a moment to figure out his heart. . . . He'd thought, all these years, that his dad was the good guy. He never knew that it was his father who had kidnapped him and kept him on the run. Discovering it, and finding himself returned to his old hometown, all at once, has his heart racing, and his thoughts swirling.
(Goodreads)
I've been looking forward to reading this book for a while. When I saw that it was about a kid who was kidnapped and found 10 years later, it made me think of
Pointe
by Brandy Colbert, which I loved. After I read that book, I was so intrigued that I set up a Skype chat with the author, it was great. Anyway, moving on, Emmy and Oliver was much different from Pointe, but I still liked it. We knew from the thumb print heart and the line on the cover, that this was going to be a love story, but I though it was so much more than that. Emmy, Cara, and Drew were truly affected by the disappearance of a class mate and it was a huge deal when he came back. I like that they didn't look at Oliver's return as a do over, because you can't go back to the past, but they can start over as the people they have become.
Poor Oliver, I really felt for him, and I think that can be the hardest part of a book. We watched his slowly adjust to a new family, and an environment that he can't remember. We watched him have a few justified mental breakdowns and become over run by emotion. We watched Emmy's friends adjust to Emmy and Oliver's new relationship which one could say was cliche but I say so what. They were enough interesting elements in the story to over look the neighbors falling in love with each other. I thought it was sweet and well done.