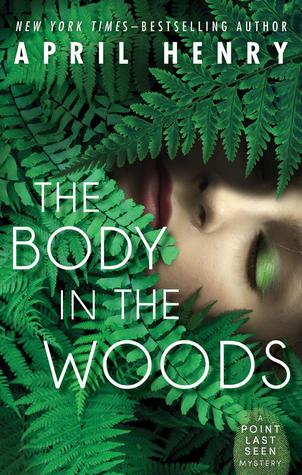 Publisher: Macmillan- Henry Holt
Publication Date: June 17, 2014
Format: E Book
Source: Netgalley
Genre: Mystery, Young Adult, Contemporary
"In this new series told from multiple perspectives, teen members of a search and rescue team discover a dead body in the woods.

Alexis, Nick, and Ruby have very different backgrounds: Alexis has spent her life covering for her mom's mental illness, Nick's bravado hides his fear of not being good enough, and Ruby just wants to pursue her eccentric interests in a world that doesn't understand her. When the three teens join Portland County Sheriff's Search and Rescue, they are teamed up to search for a autistic man lost in the woods. What they find instead is a dead body. In a friendship that will be forged in danger, fear, and courage, the three team up to find the girl's killer—before he can strike one of their own.

This first book in April Henry's Point Last Seen YA mystery series is full of riveting suspense, putting readers in the middle of harrowing rescues and crime scene investigations."
*This book was presented to me by Netgalley in exchange for an honest review*
I've read April Henry books before so I had an idea of what I was in for. I expected something mysterious, and fast paced with a thrill or two. In this newest book by Henry, three teens stumble across the body of a murdered girl while they were searching for a missing man the woods. The teens become caught up hunting for the killer of that girl, when they become convinced that the killer is a series killer, and the police aren't.
As a librarian, I would buy this book for my library because it would be great for reluctant readers. The book is fast paced, with a mystery that isn't solved until the very end, pushing readers to continue reading.
I will say that I wish the characters were flushed out a bit better. I would love to know more about Nicks father and his relationship with his brother. I wonder how it is the Ruby can have so litter understanding of basic human interactions and mannerisms. I also couldn't relate to how things ended with Alexis and Bran, it came out of no where, I just couldn't believe it. All of that aside, I will be purchasing the book for my library because it's a great read for those who are look more for mystery than anything else.
3.5 Stars
Follow me on Twitter!