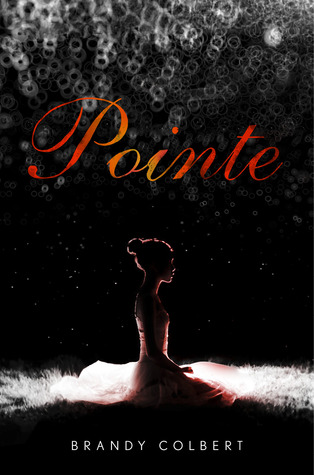 Publisher: Penguin
Publication Date: April 10, 2014
Genre: Young Adult, Contemporary, Romance, Dance, Diversity, Eating Disorder
Theo is better now.

She's eating again, dating guys who are almost appropriate, and well on her way to becoming an elite ballet dancer. But when her oldest friend, Donovan, returns home after spending four long years with his kidnapper, Theo starts reliving memories about his abduction—and his abductor.

Donovan isn't talking about what happened, and even though Theo knows she didn't do anything wrong, telling the truth would put everything she's been living for at risk. But keeping quiet might be worse.
(Goodreads)
I had to take a deep breath before I began to write this because this book affected me in ways that I'm not even sure what to do with. This book deals with some tough topics. We have drugs and alcohol, to start, then we have kidnapping, rape, and self harm (AKA eating disorders).
Ugh, I'm not sure how to do this without spoilers.
I think what hit me the hardest in this book is that Theo didn't even realize what Chris had done to her. He raped her, I put together that he's done it before his name or even his age was mentioned. I couldn't understand how someone who was 13 was having sex with someone who could already drive a car. Then the scene with the news paper and I fell apart for her. It wasn't quite touched upon but I think that the way Chris treated and her was the reason Theo clings so hard to Hosea despite knowing that it was wrong.
I wish we had seen more of Donovan although I know that realistically it wouldn't have made much sense. There's no way that someone can be stolen from their home and sexually abused and then go home and talk about it to their best friends four years later.
This book hit me so hard, that when Theo went up to testify my heart was pounding so hard that I could feel it in my ears. The connection I felt to this book was almost disturbing.
I hardly ever give
5 stars
but in my opinion, any book that can make my heat pound as hard as it did, deserves it.